All information you need in an alive, flexible, validated and updated system
Large companies' decisions are based on data to improve customer orientation and business ratios. To achieve their objectives, data should be useful to all departments of the company. Combination of external and internal data help us to grow our business. However, we can find that the quality of our data and the big amount of external data could increase our costs and decrease efficacy of processes and actions based on this data.
What about a unique data source useful for all areas of our business? What about decreasing costs and increasing business ratios? All of it using standardized data and integrating it in an easy way.
Datasets of DataCentric belong to the four realities that make up the economy: Companies, Consumers, Digital World and Physical World. We have created relationships between our datasets to merge them in a unique, alive, flexible, validated and updated system, in which our Clients will find all information they need for their projects.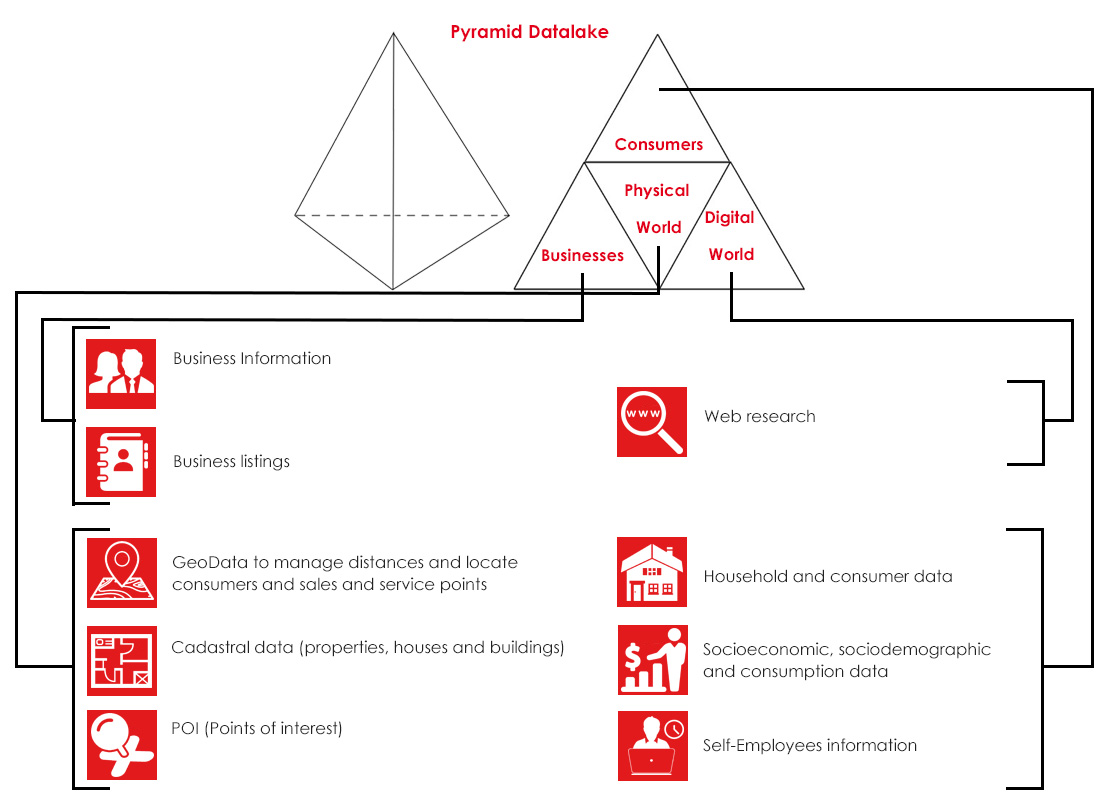 Why Pyramid Datalake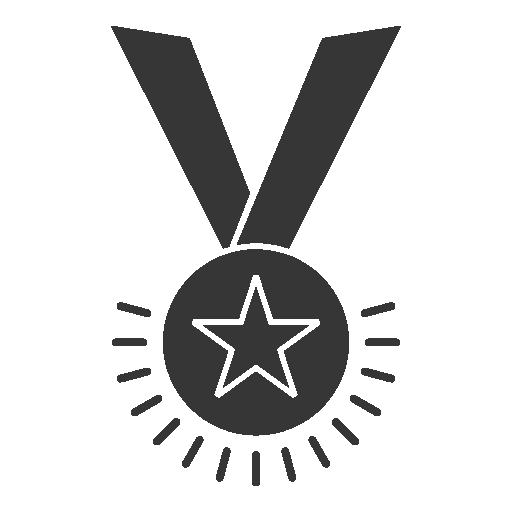 Real, accuracy and updated data
Related data (relationships already generated)

Innovation and experience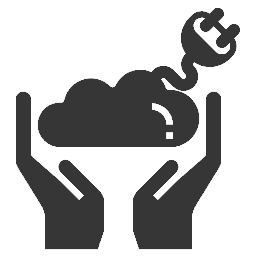 Easy integration and access
If you need any kind of information or advice about our Datacentric services, contact us and we will gladly help you.

BASIC DATA PROTECTION INFORMATION

Responsible for the treatment: DataCentric PDM S.A.U.

Purpose: Respond effectively to your requests and send you information about our activities, as detailed in the data protection policy.

Rights: You have the right to exercise your rights of access, rectification, deletion, opposition, portability and limitation of treatment, as indicated in the policy on data protection.

Additional Information: You can access more information in the data protection policy.