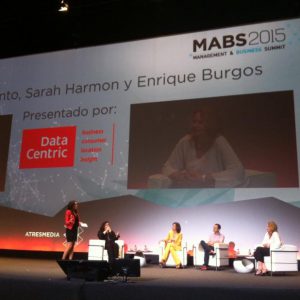 After having attended the most complete event of its kind, DataCentric, as Data Partner, in common with the most prestigious international leaders, believes that one of the great sources of value of the future will be finding out and analysing "the data and the numbers", and in this case these corroborated the success of the meeting.

An event which had great repercussion on the social networks: trending topic during the two days of the forum and over 6 million impacts in Twitter. Over 1,200 attendees, 800 networking connections, 100 ideas to apply in businesses to improve productivity, and 700 books signed by experts in management, leadership and motivation are some of the statistics thrown up.
These Data have closed the sessions, but these in turn were possible thanks to the Data, as DataCentric took on the task of handling and processing the Data relating to the contact details of those who came.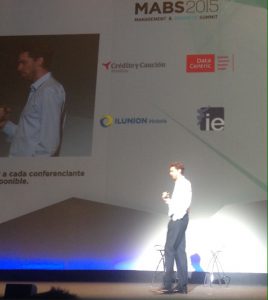 Gordon Brown, Bill Richardson, Duräo Barroso, Juan Verde, Pau García-Milà, Richard Gerver, Tal Ben Shahar, Ram Charan, Rahaf Harfoush, Pau Gasol, David Muñoz and Carlos Barrabés were the experts who participated in the first Management & Business Summit (MABS2015); which arose out of the clear need for Spanish managers and entrepreneurs to have access to days of specialised training from international experts in Economics, Business Management, Innovation, Marketing and Human Resources, among other fields.
We would like to thank Atresbusiness for the organisation of the event, which was a complete success, and we expect it to be held again next year, consolidating itself as the most complete event of this nature.